Product designers (also called industrial designers) design experiences: It's not just about creating a new chair, but creating a new way of seating.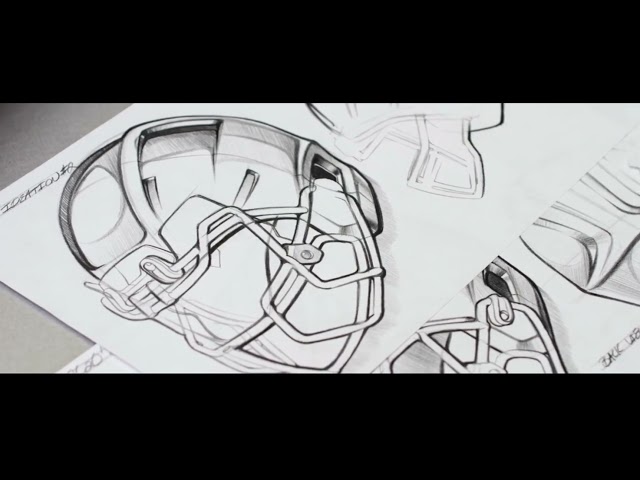 Daniel Coric, Digital rendering of athletic shoes
Trained to push conceptual boundaries while keeping in mind the business angle, students graduate as highly sought-after design leaders in various industries.
Students intern with industry leaders — from Nike, Motorola, Whirlpool and KitchenAid to Hasbro, Reebok, Adidas and GE Appliances — who regularly work with them in the classroom and recruit for potential career opportunities.
CAREER CHOICES
3D Modeler
Accessories Designer
Appliance Designer
Athletic Equipment Designer
Athletic Shoe Designer
Bicycle Designer
Brand Manager
Color and Materials Designer
Consumer Electronics Designer
Consumer Wearables Designer
Creative Designer
View More
Design Engineer
Exhibit Designer
Footwear Designer
Furniture Designer
Independent Design Consultant
Industrial Designer
Influencer
Market Researcher
Medical Equipment Designer
Motorcycle Designer
Product Designer
Recreation Equipment Designer
Recreational Vehicle Designer
Research
Shoe Designer
Sneaker Designer
Toy Designer
Trend Forecaster
User Experience Designer
User Interface Designer
Virtual Reality Designer
Watercraft Designer
Real-world challenges strengthen critical-thinking and problem-solving skills, so product designs focus on consumer needs, reflecting multicultural and global perspectives.
'89
Brian Jablonski
Senior Director/Director NERF
Hasbro
'11
Linda Jiang
Senior Industrial Designer
Google
'86
Scott Mallwitz
Executive Creative Director
Walt Disney Imagineering
'11
Jon Russell
Senior Industrial Designer
Trek Bicycle Corporation
'16
Alexandra Sakalian
Product Planning Manager
Samsung Electronics America
'07
Cheresse Thornhill
Design Director
Adidas School for Experiential Education in Design
'10
Greg Verras
Design Director - Watches
Shinola
'03
Christopher Torres
VP Footwear Design
Ralph Lauren
4sight
Adidas
Altair
Astro
Atom Design
B/A Aerospace
Beyond Design
Bissel
Black & Decker
Bose Corporation
Bould Design
Chamberlain
Cinco Design
Continuum
Converse
Czarnowski
Deckers Corporation Teva
Dell
Denso
Design Central
Detny Shoes
Dow
Dow Corning Corporation
Ecco Design
Elberg Linden
Electrolux
Endo Ethicon Surgery
Essential
Faurecia Westworks
Ford
Frog Design
Fuseproject
Garmin
General Electric
General Motors
George P. Johnson
Grohe
Hasbro
Haworth
Henry Ford Hospital
Husqvarna Consumer Outdoor Products
Illuminating Concepts
Imagination
Intel
Kohler
Lands End
Little Tikes
Lunar
LPK
Mattel Inc./Hot Wheels
Merrel
Michelin North America
Mixer
Motorola
MRA
Multiject
New Balance
Nike
Origins Concrete Design
P'kolino LLC
Pewabic Pottery
PocketSquare
Procter & Gamble
Product Development Technologies
Propane Design
Radio Flyer
Ram
Reebok
Shinola
Sinister Bikes
SolidThinking
Solomon Sports
Steelcase
Streng Design
Sundberg Ferar
Tangent Design
Teams Design
Tennant Co.
Thinklabs
Tomy
Trek
TRW Automotive
Twisthink
Under Armour
Visteon Design Office
Warriors
Whirlpool
Wolverine Chaco Footwear
Worrel